At AAMCO West Palm Beach, FL, we know your vehicle's steering and suspension system relies on the steering gear box or rack and pinion along with other parts such as tie rod ends, ball joints, links, bearings, bushings, shocks or struts to make your steering and suspension operate and perform correctly.
These important steering and suspension parts move in many different directions to steer the vehicle and keep it tracking on the road correctly over bumps. The tie rod ends attach (or "tie") the front wheels and tires together to the steering gear and coordinate the wheel's ability to pivot on bumps and turn in unison without binding. If the tie rod ends are worn out they will also affect your wheel alignment which will wear out your tires rapidly.
A more immediate concern is that a severely worn tie rod end will cause you to feel a loose and shaky steering wheel and you could even lose control of the vehicle if it breaks off of the steering gear completely.
Let the experts at AAMCO West Palm Beach, FL help you identify and correct any problems you may have with your steering and suspension system. Services include diagnosis, repair, or replacement as necessary.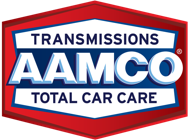 Locally owned and operated by Sam Pirapakaran
85 Reviews
AAMCO West Palm Beach, FL
OUR ADDRESS
845 N. Military Trail, West Palm Beach, FL 33415
View Map
hours
Monday - Friday | 08:00 AM - 05:30 PM
Saturday | 08:00 AM - 01:00 PM
Sunday | Closed
SCHEDULE APPOINTMENT